Not Registered ?
If you are an European based or European operation site located manufacture please register. The registration is providing validation of overview information about your company to the others in a systematic structured way and it can bring benefits to your potential customers, industry offset programs or institutions such as ESA. Thanks to the European Space Agency support, the registration to database is free of charge.
Supported by: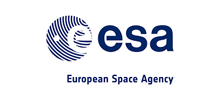 SCHURTER
Group company:
SCHURTER Holding AG
Application:
aerospace, industrial
Location:
Certification:
ISO 14001, ISO 50001, OHSAS 18001
Description:
Swiss technology company SCHURTER Electronic Components is a worldwide leading innovator and producer of electronic components.The SCHURTER Group is divided into two divisions with 18 companies in 15 countries, 11 companies of which have their own production sites. The Component Division encompasses the equipment protection, equipment connections, switches and EMC products business units including the measurement service as well as the Solutions unit.
Manufacturing Sites:
| | | |
| --- | --- | --- |
| Component | Certification | Location |