Not Registered ?
If you are an European based or European operation site located manufacture please register. The registration is providing validation of overview information about your company to the others in a systematic structured way and it can bring benefits to your potential customers, industry offset programs or institutions such as ESA. Thanks to the European Space Agency support, the registration to database is free of charge.
Supported by: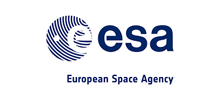 ICAR S.P.A.
Application:
automotive, defence, industrial, medical, others
Location:
Certification:
ISO 9001, IRIS
Description:
ICAR is one of the leading manufacturers of electrical capacitors and systems in low and medium voltage. Established in 1946, it bases its reputation on 70 years of experience in research, design, development and production of high-performance capacitors, an area where we still maintain an undisputed leadership.ICAR offers a full range of capacitors and systems for power factor correction, motors and lighting capacitors, DC and AC capacitors for power electronics applications, voltage stabilizers and active filters. We produce metallized polypropylene capacitors with high gradient and we are among the few manufacturers in the world able to offer capacitors made with the robust technology \\\"paper and oil.\\\" We have also consolidated know-how in energy storage and rapid discharge capacitors. We produce in our plants Power factor Correction banks and systems in LV and MV.
Manufacturing Sites:
| | | |
| --- | --- | --- |
| Component | Certification | Location |
| paper capacitors | IRIS | |
| film capacitors | IRIS | |