Not Registered ?
If you are an European based or European operation site located manufacture please register. The registration is providing validation of overview information about your company to the others in a systematic structured way and it can bring benefits to your potential customers, industry offset programs or institutions such as ESA. Thanks to the European Space Agency support, the registration to database is free of charge.
Supported by: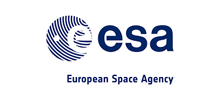 Elceram
Application:
automotive, consumer, industrial, medical
Location:
Certification:
ISO 9001, ISO TS 16949
Description:
Elceram Corporation is a Czech medium-sized company, well-known manufacturer of alumina and printed ceramic substrates for electrical purposes. The company was established in 1994. More than 90 % of our products are exported to Germany, Spain, USA, Great Britain, India, China and Malaysia. Application of thick film technology is run in clean room class 100.000.
Manufacturing Sites:
| | | |
| --- | --- | --- |
| Component | Certification | Location |
| resistors | ISO 9001, ISO TS16949 | |
| sensors | ISO 9001, ISO TS16949 | |