Not Registered ?
If you are an European based or European operation site located manufacture please register. The registration is providing validation of overview information about your company to the others in a systematic structured way and it can bring benefits to your potential customers, industry offset programs or institutions such as ESA. Thanks to the European Space Agency support, the registration to database is free of charge.
Supported by: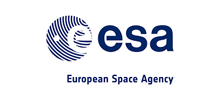 Exxelia
Application:
aerospace, defence, industrial, medical, telecom
Location:
Certification:
ISO 9001,ESA ESCC, MIL defence & space, Aero aircraft
Description:
Exxelia is a global designer and manufacturer of high-reliability passive components and electromechanical solutions. Exxelia was born in 2009 from the merge of several long-established companies with complementary activities and know-hows. This powerful alliance of expertise enables the Group to provide a unique and complete product portfolio commonly used for power electronics, power generation, energy storage, and signal filtering functions in harsh environments. Exxelia\\\'s product portfolio includes: film & electrolytic capacitors, ceramic & tantalum capacitors, wound magnetic solutions, RF & microwave components, EMI/EMC filters, position sensors & slip rings, precision mechanics. The company has earned international recognition in designing and manufacturing custom passive components and systems. As a high-end supplier, Exxelia is involved in most major programs in space, defense and civil aviation industries.
Manufacturing Sites:
| | | |
| --- | --- | --- |
| Component | Certification | Location |
| air capacitors | MIL,ESA | |
| aluminium capacitors | MIL,ESA | |
| ceramic capacitors | MIL,ESA | |
| film capacitors | MIL,ESA | |
| film capacitors | MIL | |
| MICA capacitors | MIL,ESA | |
| paper capacitors | MIL,ESA | |
| paper capacitors | IEC | |
| tantalum capacitors | MIL,ESA | |
| wirewound inductors | MIL,ESA | |
| wirewound inductors | MIL | |
| circuit protection | MIL-188-125-1 & 2 | |
| combined filters | IEC | |
| feedthrough filter | ESA QPL | |
| filter modules | IEC | |
| PCB filters | ESA EPPL | |
| single phase filters | MIL-461F | |
| three phase filters | MIL-461 | |
| three phase filters | MIL-461 | |