HEICO Corporation announced that its Electronic Technologies Group ("ETG") entered into a put option agreement to acquire leading electronic component maker Exxelia.


Global Advanced Metals (GAM) blog note discusses importance of tantalum element as a material linked closely with electronic industry that meets challenging requirement for the next generation devices. Tantalum is used as the core material for tantalum capacitors as well as in the semiconductor technologies and alloy additives.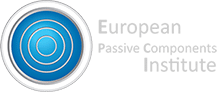 Copyright © 2022 European Passive Components Institute, All rights reserved.