MONTHLY NEWSLETTER



MARKET & SUPPLY CHAIN PASSIVE COMPONENTS NEWS
Digi-Key celebrates ribbon cutting of its US product distribution center expansion. The 2.2 million square foot facility makes Digi-Key one of the 10 largest warehouses in North America.


Viiyong, Guangdong, China whose shareholders include Chinese smartphone brands Xiaomi and Oppo, completed round B financing of 2 billion RMB to expand production for high capacitance MLCC and automotive MLCC.


Dennis Zogbi, Paumanok Inc. publishes on TTI Market Eye his mid-year global market and materials update on passive electronic components.


KYOCERA announced its plans to build new MLCC manufacturing plant in Japan to meet raising demand from 5G, ADAS and EV applications.


Yageo Corp (國巨) yesterday said that its revenue would drop by a low single-digit percentage this quarter from a historical high last quarter, as customers and distributors are holding back demand to concentrate on inventory digestion due to flagging smartphone and notebook computer demand.


European Components Distribution (DMASS) continues to grow double-digit through second quarter of 2022. DMASS reports Q2 increases of 33.4% in semiconductors and 19.6% in interconnect, passive and electromechanical components. Allocation continues, but selected relief visible. Future risk assessment becomes more difficult.


Alpha Electronics, a VPG Foil Resistors brand, inaugurated its new foil resistor plant building in Akita, Japan.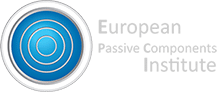 Copyright © 2022 European Passive Components Institute, All rights reserved.