MONTHLY NEWSLETTER



CAPACITORS NEWS
Smoltek Nanotech Holding AB ("Smoltek") announces that the group company Smoltek Semi AB ("Smoltek Semi") has made significant progress in the development of the technology for ultra-thin CNF-MIM capacitors during the year.


The scientific paper on evaluation of effect of burn-in process on reliability of X7R multilayer ceramic capacitors has been published by Penn State researchers.


Research team of Chinese Academy of Sciences and University of Delaware developed EDLC, carbon tube based, supercapacitor with significantly improved frequency performance enabling miniaturization of AC line-filter and power devices by replacement of large aluminum capacitors.


KYOCERA AVX Celebrates the release of its 1,000th TRAFIM series high-voltage power film capacitor for DC filtering applications.


Researchers from Osaka Metropolitan University introduced new 300°C heat-tolerant, high-capacity lithium supercapacitor created with solid electrolytes borrowed from all-solid-state batteries.


Viiyong, Guangdong, China whose shareholders include Chinese smartphone brands Xiaomi and Oppo, completed round B financing of 2 billion RMB to expand production for high capacitance MLCC and automotive MLCC.


Smoltek Nanotech Holding AB ("Smoltek") announces that the group company Smoltek Semi AB ("Smoltek Semi") has entered into a Joint Development Agreement (JDA) with a subsidiary of YAGEO Group ("YAGEO"), a global electronic component company, to commercialize a silicon based Carbon Nanofiber (CNF) discrete capacitor.


In this Samsung Electro-Mechanics video you can learn more about basic specification of MLCC capacitors and How to read the MLCC spec sheet parameters: Rated voltage, IR and DF.


Dennis Zogbi, Paumanok Inc. publishes on TTI Market Eye his mid-year global market and materials update on passive electronic components.


KYOCERA announced its plans to build new MLCC manufacturing plant in Japan to meet raising demand from 5G, ADAS and EV applications.


Vladimir Azbel is discussing prediction of tantalum capacitor anode stability in his next blog post. Reliability of tantalum capacitors (TC) substantially depend on the stability of the electrical properties of the anode.


Würth Elektronik's hardware engineer Jon Izkue Rodriguezs explains in his webinar what you can find in MLCC ceramic capacitor and aluminum capacitor datasheet including what is missing but desperately needed to understand the behavior of capacitors in your circuit.


Researchers led by Prof. Xiang Wu at Shenyang University of  Technology (SUT), China, report [email protected] nanowire structures grown on porous nickel foam via a two-step hydrothermal method. With conductive nickel foam as the skeleton, it provides high capacitance of electrode materials. When used as cathode material for asymmetric supercapacitors, [email protected]//activated carbon device shows a high energy density and long cycle stability.


European Components Distribution (DMASS) continues to grow double-digit through second quarter of 2022. DMASS reports Q2 increases of 33.4% in semiconductors and 19.6% in interconnect, passive and electromechanical components. Allocation continues, but selected relief visible. Future risk assessment becomes more difficult.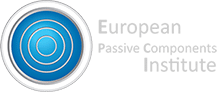 Copyright © 2022 European Passive Components Institute, All rights reserved.