MONTHLY NEWSLETTER



AUTOMOTIVE PASSIVE COMPONENTS
TDK Corporation has announced the introduction of the new MLJ1608WG series of multilayer inductors. These compact SMD inductors are targeted at use in automotive Power over Coax (PoC) implementations. Mass production began in August 2022.


Vishay Intertechnology, Inc. introduced the first AEC-Q200 qualified IHSR automotive high temperature inductor with current ratings to 155 A in the 19.0 mm by 17.1 mm by 7.0 mm 6767 case size.


Würth Elektronik introduces its WE-BMS signal transformers for battery management systems which, thanks to their galvanic isolation of 4300 VDC/1 min and high operating voltage of up to 1000 VDC, are ideal for use in energy storage systems, E-bikes or E-scooters.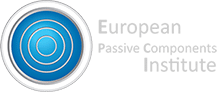 Copyright © 2022 European Passive Components Institute, All rights reserved.