MONTHLY NEWSLETTER



RESISTORS NEWS
Dennis Zogbi, Paumanok Inc. publishes on TTI Market Eye his mid-year global market and materials update on passive electronic components.


This Vishay webinar discusses resistors and thermistors for EVs and automotive applications - the development of the electric vehicle market, target applications, and basic resistor functions.


European Components Distribution (DMASS) continues to grow double-digit through second quarter of 2022. DMASS reports Q2 increases of 33.4% in semiconductors and 19.6% in interconnect, passive and electromechanical components. Allocation continues, but selected relief visible. Future risk assessment becomes more difficult.


Alpha Electronics, a VPG Foil Resistors brand, inaugurated its new foil resistor plant building in Akita, Japan.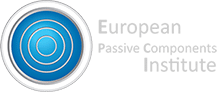 Copyright © 2022 European Passive Components Institute, All rights reserved.