Vishay introduced a new resonant transformer for inductor-inductor-capacitor (LLC) applications that features both the transformer and an integrated inductor in a single package.


North America electronic component sales sentiment plunges to lowest level since COVID collapse – more than two years. ECIA has published August 2022 data from its Electronics Component Sales Trend survey (ECST). The indices from August 2022 and Q3 2022 reveal expectations that go from bad to worse as the industry moves through the 2nd half of 2022.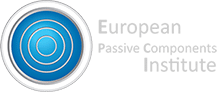 Copyright © 2022 European Passive Components Institute, All rights reserved.