MONTHLY NEWSLETTER



MARKET & SUPPLY CHAIN PASSIVE COMPONENTS NEWS
Yageo and other Taiwan-based passive component suppliers have put increased focus on automotive applications amid slowdowns in consumer electronics demand, according to industry sources.


Würth Elektronik will be exhibiting at electronica 2022 from November 15 to 18, 2022. At its 400 m² stand 406 in Hall A5 at Messe München, the manufacturer of electronic and electromechanical components will have themed islands with personal consultation, where the focus will not only be on component solutions but also on individual design-in advice.


TDK announced it achieved its goal to reduce CO2 emissions by around two-thirds relative to sales in 2015.


Murata Manufacturing, Ishihara Sangyo Kaisha and Fuji Titanium Industry have signed a basic agreement to establish a joint venture to manufacture barium titanate for use in multilayer ceramic capacitors and other products.


Electronics Weekly revealed the shortlists for 2022 Elektra Awards, the industry's largest technology and business awards. The award also consists nine nominations in the category of passive electronic components and inter-connects.


nt analytics software leader that implements AI & Big Data technology, announced it has signed a new original equipment manufacturer (OEM) partnership with Siemens Digital Industries Software, which will now offer the Cybord AI visual analytics solution. Cybord platform enables 100% analysis of all components placed on PCBA. The solution implements AI & Big Data technology to ensure productivity, quality, counterfeit, and unique visual traceability.


Paumanok Inc published market report on Linear Resistors Market Outlook: World Markets, Technologies & Opportunities: 2022-2022.


North America electronic component sales sentiment plunges to lowest level since COVID collapse – more than two years. ECIA has published August 2022 data from its Electronics Component Sales Trend survey (ECST). The indices from August 2022 and Q3 2022 reveal expectations that go from bad to worse as the industry moves through the 2nd half of 2022.


Chip resistor supplier Ever Ohms Technology, which debuted its shares on the main board of the Taiwan Stock Exchange (TWSE) on September 1, has said that sales generated from the automotive segment will drive its revenue growth over the next several years.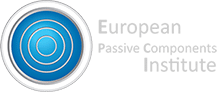 Copyright © 2022 European Passive Components Institute, All rights reserved.