MONTHLY NEWSLETTER



CAPACITORS NEWS
Samsung Electro-Mechanics released its latest training video explaining ceramic capacitors MLCC Class II DC Bias effect.


This technical blog article written by Raul Wang, KYOCERA-AVX Components Corporation, explains benefits and use of Aluminum electrolytic capacitors in LED lighting circuits and provide selection guidelines of electrolytic, hybrid and polymer aluminum capacitor technologies.


Murata Manufacturing, Ishihara Sangyo Kaisha and Fuji Titanium Industry have signed a basic agreement to establish a joint venture to manufacture barium titanate for use in multilayer ceramic capacitors and other products.


Skeleton Technologies, the global technology leader in supercapacitor energy storage, will supply supercapacitors to the metro units Spanish manufacturer CAF will provide to the city of Granada, Spain.


Electronics Weekly revealed the shortlists for 2022 Elektra Awards, the industry's largest technology and business awards. The award also consists nine nominations in the category of passive electronic components and inter-connects.


Brent McDonald, TI system engineer of power supply design services discusses EMI conducted emissions challenges in electric vehicles with GaN-based OBCs in his article published by Analogue Design Journal.


This technical blog article written by Jacky Cui and John Lee, KYOCERA-AVX Components Corporation, explains benefits and use of supercapacitors in enterprise servers and smart meters.


TDK offers now rugged AC filter film capacitors with highest safety approvals (10,000 AFC and UL810).


North America electronic component sales sentiment plunges to lowest level since COVID collapse – more than two years. ECIA has published August 2022 data from its Electronics Component Sales Trend survey (ECST). The indices from August 2022 and Q3 2022 reveal expectations that go from bad to worse as the industry moves through the 2nd half of 2022.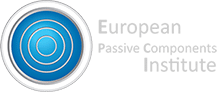 Copyright © 2022 European Passive Components Institute, All rights reserved.