MONTHLY NEWSLETTER



AUTOMOTIVE PASSIVE COMPONENTS
TDK Corporation presents the new B58101A0109A* (HP100) series of NTC thermistor based heat pump sensors for measuring the refrigerant temperature indirectly via the pipes' surface temperature.


Bourns announced two new POWrFuse™ High-Power Fuse models, which are high power rating, industrial fuse links designed to ISO 8820-8 standards for the protection of high voltage accessory circuits in electric vehicles (EVs) and hybrid electric vehicles (HEVs).


North America electronic component sales sentiment plunges to lowest level since COVID collapse – more than two years. ECIA has published August 2022 data from its Electronics Component Sales Trend survey (ECST). The indices from August 2022 and Q3 2022 reveal expectations that go from bad to worse as the industry moves through the 2nd half of 2022.


Chip resistor supplier Ever Ohms Technology, which debuted its shares on the main board of the Taiwan Stock Exchange (TWSE) on September 1, has said that sales generated from the automotive segment will drive its revenue growth over the next several years.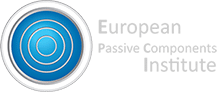 Copyright © 2022 European Passive Components Institute, All rights reserved.