MONTHLY NEWSLETTER



MARKET & SUPPLY CHAIN PASSIVE COMPONENTS NEWS
YAGEO signs binding commitment to acquire Schneider Electric's industrial sensors business, Telemecanique Sensors.


SABIC, a global leader in the chemical industry, will introduce at the PCIM Asia Conference 2022 a thinner gauge of its ELCRES™ HTV150A dielectric film.


Article by Cristina Belda published by Argus Media summarizes key items from presentation of Tomas Zednicek, EPCI European Passive Components president at T.I.C. general assembly in Geneva on 16-20th October 2022. The new generation of tantalum capacitors will need to provide confidence in a sustainable, conflict-free supply chain, research and development for novel nanomaterial and multi-sourcing to remain competitive and answer the future requirements.


Yageo and other passive component suppliers continue to experience a slowdown in customers orders amid sluggish end-market demand, according to Taiwan industry sources.


Murata Manufacturing president says to NIKKEI ASIA the U.S. and China economies are decoupling more quickly than ever after Washington rolled out its latest export controls on the Chinese chip sector. Murata is building up 'duplicate supply chains' to manage risks.


Continuing a decline that started in May 2022, the Electronic Component Sales Trend index dropped again as it fell from 86.0 in August to 82.3 in the September measurement.


YAGEO Corporation announced that YAGEO has entered into an agreement with Heraeus Holding GmbH, a leading international family-owned technology group and Fortune Global 500 company, to purchase 100% shares of its subsidiary high-end temperature sensor leader Heraeus Nexensos GmbH in an all-cash transaction.


Toray Industries, Inc., announced that it has decided to boost production capacity by 60% for Lumirror™ biaxially oriented polyester release films for manufacturing multilayer ceramic capacitors (MLCCs). The company will invest ¥8 billion in this upgrade at the Gifu Plant. The new facilities will go on line in 2025.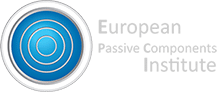 Copyright © 2022 European Passive Components Institute, All rights reserved.