YAGEO Group, the global leading passive component provider, releases automotive grade thin film, high precision chip resistor – RP Series.


Continuing a decline that started in May 2022, the Electronic Component Sales Trend index dropped again as it fell from 86.0 in August to 82.3 in the September measurement.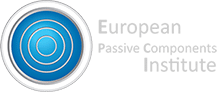 Copyright © 2022 European Passive Components Institute, All rights reserved.