MONTHLY NEWSLETTER



AEROSPACE & DEFENSE PASSIVE COMPONENTS
Knowles Precision Devices Blog article opens up discussion whether COTS components are ready for space use.


The 26th Annual CMSE Conference and Exhibition is accepting presentations for April 25-27th 2023 event in Los Angeles.


A precipitous drop in sales sentiment for semiconductors dragged the overall component sentiment index down in October 2022 despite modest improvements in the Electro-Mechanical and Passive Component Indices according to ECIA survey on North American electronic component sales.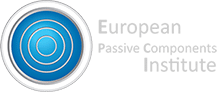 Copyright © 2022 European Passive Components Institute, All rights reserved.