MONTHLY NEWSLETTER



INDUCTORS NEWS
KIMS Korea Institute of Materials Science research team developed rare-earth-reduced permanent magnet that can achieve the commercial magnet (grade 42) level of performance while reducing the amount of neodymium (Nd), expensive rare earth, by about 30%.


Murata announces the availability of the DFE32CAH_R0 series of high current SMD metal power inductors for high-temperature applications of up to 150 °C for in-vehicle applications featuring major improvements in Isat and RDC specifications.


Electronic component sales expectations for March and April 2022 have softened compared with previous months, according to the ECIA, as global economic concerns and inflationary pressures increase.


The article written by Dennis M. Zogbi, Paumanok Inc and published by TTI Market Eye discuss impact of Russia-Ukraine war to materials and passive electronic components supply chain.


Yageo announced on April 1 that a factory of its subsidiary Tokin in Sendai, Japan will be sold to Daiwa house, with a total transaction value of 9.075 billion yen.


This article written by Dennis M. Zogbi, Paumanok Inc., published by TTI MarketEYE covers the global market for medical devices as described by the United States Food and Drug Administration (FDA) and the materials and electronic components that support them.


Schaffner, the internationally leading company in the field of electromagnetic compatibility, extends its range of ED100 and ED101 high performance common-mode chokes for lighting applications.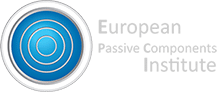 Copyright © 2022 European Passive Components Institute, All rights reserved.