MONTHLY NEWSLETTER



MARKET & SUPPLY CHAIN PASSIVE COMPONENTS NEWS
Recent restart of lithium and tantalum ore production at the Wodgina mine in Western Australia is a good news for both supply chains. Tantalum is a core element for tantalum capacitors representing around 40% of end use of the tantalum ore. Re-opening of the Wodgina mine support tantalum supply diversity and pose a good foundation for further stability and growth according to Global Advanced Metals (GAM).


Yageo venture to acquire 30% Advanced Power Electronics (APEC) as one of the Taiwan's biggest makers of metal-oxide semiconductor field-effect transistors (MOSFET). The Yageo alliance with APEC target to capture opportunities in analogue and power semiconductors through its global sales channels.


Skeleton Technologies, the global technology leader in supercapacitor energy storage, and ZPUE, the largest manufacturer of electrical devices for electrical power distribution utilities in Poland, have entered into a commercial agreement to provide energy storage solutions to the Polish market.


Strong demand and allocation continue to drive European semiconductor and passive components distribution (DMASS) in first quarter of 2022.


TDK announced construction of new MLCC production plant in Japan with focus on high-reliable automotive products.


The article written by Dennis M. Zogbi, Paumanok Inc and published by TTI Market Eye discuss impact of rising zinc material cost to zinc oxide based varistors and circuit protections.


Electronic component prices are on the rise including both semiconductor and passive components due to increase in raw material, energy and logistic costs reports EPS News article.


ECIA's Electronic Component Sales Trend Survey (ECST) exceeded expectations in April 2022. However, survey participants are clearly cautious in their forecasts for May.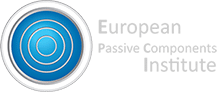 Copyright © 2022 European Passive Components Institute, All rights reserved.