MONTHLY NEWSLETTER



AUTOMOTIVE PASSIVE COMPONENTS
Stackpole's announced latest addition of HCS high current metal shunt resistors featuring high power, precise sensing and low thermal resistance ideal for hybrid power sources.


Coilcraft introduced XGL3520 molded power inductors that offer lowest DC losses and extremely low AC losses for a wide range of DC-DC converters.  Additional performance benefits include a wider range of inductance values and improved Irms current ratings. 


Panasonic Industry now commercializes new ETQPAMR33JFW compact surface-mounted SMD power choke inductors capable of passing large currents ready for harsh automotive conditions.


Capacitech recent article propose use of its flexible supercapacitor CBC Cable-Based-Capacitor in EV and HEVs to effectively use existing free available space.


TAIYO YUDEN CO., LTD. has announced today the launch of the AEC-Q200 qualified wire-wound ferrite power inductors LCXH series, which consists of 64 items in 6 sizes including LCXHF3030QK.


TDK announced construction of new MLCC production plant in Japan with focus on high-reliable automotive products.


Coilcraft releases a 800V high-voltage version of its popular power inductors RFC0807 series that extends its application range in wide range of industrial and automotive applications.


Stackpole released a high-power version of its RMCW series wide terminal thick film chip resistors to improve mechanical robustness, power dissipation and ripple current load capability.


Vishay Intertechnology is releasing new series of wirewound resistors for electric vehicles (EV) automotive applications.


This article written by Adrian Thomas, KYOCERA-AVX Components Corporation, discusses use of supercapacitors in electric vehicles.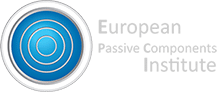 Copyright © 2022 European Passive Components Institute, All rights reserved.