MONTHLY NEWSLETTER



RESISTORS NEWS
Vishay video explains Vishay NTC thermistor LTspice simulation for optimization of a full old school analog PID (Proportional / Integrator/ Derivator) controller with temperature measurement.


Electronic component prices are on the rise including both semiconductor and passive components due to increase in raw material, energy and logistic costs reports EPS News article.


Stackpole released a high-power version of its RMCW series wide terminal thick film chip resistors to improve mechanical robustness, power dissipation and ripple current load capability.


ECIA's Electronic Component Sales Trend Survey (ECST) exceeded expectations in April 2022. However, survey participants are clearly cautious in their forecasts for May.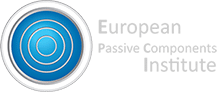 Copyright © 2022 European Passive Components Institute, All rights reserved.