MONTHLY NEWSLETTER



INDUCTORS NEWS
Coilcraft introduced XGL3520 molded power inductors that offer lowest DC losses and extremely low AC losses for a wide range of DC-DC converters.  Additional performance benefits include a wider range of inductance values and improved Irms current ratings. 


Panasonic Industry now commercializes new ETQPAMR33JFW compact surface-mounted SMD power choke inductors capable of passing large currents ready for harsh automotive conditions.


TAIYO YUDEN CO., LTD. has announced today the launch of the AEC-Q200 qualified wire-wound ferrite power inductors LCXH series, which consists of 64 items in 6 sizes including LCXHF3030QK.


Bourns Magnetics Product Line is introducing the all new model SRP3212 series mini-molding high current shielded power inductor in a compact size and low profile of 3.2 x 2.5 x1 mm.


Coilcraft releases a 800V high-voltage version of its popular power inductors RFC0807 series that extends its application range in wide range of industrial and automotive applications.


Electronic component prices are on the rise including both semiconductor and passive components due to increase in raw material, energy and logistic costs reports EPS News article.


ECIA's Electronic Component Sales Trend Survey (ECST) exceeded expectations in April 2022. However, survey participants are clearly cautious in their forecasts for May.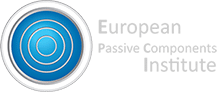 Copyright © 2022 European Passive Components Institute, All rights reserved.