MONTHLY NEWSLETTER



AEROSPACE & DEFENSE PASSIVE COMPONENTS
The results of June 2022 Electronic Component Sales Trend Survey (ECST) reported by ECIA continue to show positive growth expectations despite strong economic headwinds.


Exxelia, a global manufacturer of complex passive components and subsystems for harsh environments, is expanding its CUBISIC low profile hermetic aluminum electrolytic capacitor range with a HTLP (High Temperature Low Profile) version for temperatures up to +125°C.


Quantic Evans is introducing TDB series, newest radial form factor, rugged hybrid tantalum capacitors in a compact 1" X 1" square footprint.


ESA ESCC Executive publishes a list of components and technologies which have been, respectively, qualified and capability approved to the rules of the ESCC Specification System and the results certified by ESA. April 2022 issue 227 of the ESCC qualified part list has been issued.


KEMET is now introducing a new case size (C case) inside the T550 Series, axial leaded polymer hermetically sealed (PHS) tantalum capacitors, offering higher capacitance availability for different voltages rails.


The results of the May 2022 Electronic Component Sales Trend Survey (ECST) reported by ECIA delivered a positive sales sentiment in North America in May 2022.


Stackpole introduces its latest addition 3637 high power shunt sensing resistor. The CSSH3637 is a 7W SMD current sense resistor offering a 0.3 milliohm resistance value with 100ppm TCR.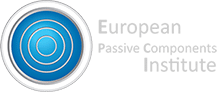 Copyright © 2022 European Passive Components Institute, All rights reserved.