MONTHLY NEWSLETTER



MARKET & SUPPLY CHAIN PASSIVE COMPONENTS NEWS
The results of June 2022 Electronic Component Sales Trend Survey (ECST) reported by ECIA continue to show positive growth expectations despite strong economic headwinds.


Murata Manufacturing Co., Ltd. has become the first company in the electronic component manufacturing industry to successfully create a closed-loop recycling system for polyethylene terephthalate (PET) film used in the manufacturing process of MLCC multilayer ceramic capacitors* to follow long-term vision to achieve 100% use of sustainable resources.


KYOCERA AVX, a leading global manufacturer of advanced electronic components engineered to accelerate technological innovation and build a better future, has received a Gold Level 2021 TTI Europe Supplier Excellence Award for the third consecutive year.


The European Passive Components Industry Association (EPCIA) published its recent newsletter with European (EMEA) market development for passive components from 2019 to 2021.


TE Connectivity (TE), a world leader in connectivity and sensors, has completed the acquisition of Kemtron Ltd. (incl. its subsidiary -Kemtron Sarl), a United Kingdom based company and leading provider of EMI/RFI shielding, environmental sealing, gaskets and components.


This article written by Dennis M. Zogbi, Paumanok Inc., published by TTI MarketEYE elaborates on impact of copper price increase to MLCC ceramic capacitors and its supply chain.


In its eighth year, the Markt & Technik awards honor top performing three managers with a history of success from seven industry categories.


May 2022 sales were the highest for May in the Yageo's history, according to the company data.


The results of the May 2022 Electronic Component Sales Trend Survey (ECST) reported by ECIA delivered a positive sales sentiment in North America in May 2022.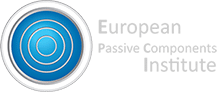 Copyright © 2022 European Passive Components Institute, All rights reserved.