MONTHLY NEWSLETTER



MARKET & SUPPLY CHAIN PASSIVE COMPONENTS NEWS
HEICO Corporation announced that its Electronic Technologies Group ("ETG") entered into a put option agreement to acquire leading electronic component maker Exxelia.


Skeleton invests 220 M EUR in Leipzig area, Germany to build the world's largest supercapacitor factory in partnership with Siemens.


This article written by Dennis M. Zogbi, Paumanok Inc., published by TTI MarketEYE, discusses aluminum electrolytic capacitor supply chain and lead time considerations in June 2022.


Paumanok Publications Industrial Market Research has released the 2022 version of "Capacitors: World Markets, Technologies & Opportunities: 2022-2027 ISBN # 0-929717-02-3 (2022)." 


Abracon LLC, (Abracon) a leader in passive components, announced it has been acquired by Genstar Capital, a leading private equity firm focused on investments in targeted segments of the industrials, financial services, healthcare, and software industries.


Global Advanced Metals (GAM) blog note discusses importance of tantalum element as a material linked closely with electronic industry that meets challenging requirement for the next generation devices. Tantalum is used as the core material for tantalum capacitors as well as in the semiconductor technologies and alloy additives.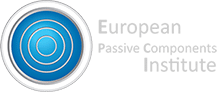 Copyright © 2022 European Passive Components Institute, All rights reserved.