MONTHLY NEWSLETTER



CAPACITORS NEWS
This article published by Samsung Electro-Mechanics discusses electric vehicle technology using high voltage applications and high voltage automotive MLCC ceramic capacitors.


Würth Elektronik introduces a new class of EDLC supercapacitors (Electrical Double Layer Capacitor) with snap-in terminals.


Skeleton invests 220 M EUR in Leipzig area, Germany to build the world's largest supercapacitor factory in partnership with Siemens.


Murata introduces its new DFE21CCN metal alloy chip coil power inductor in compact size ready for automotive and power over coax applications.


Dave Jones from EEVblog released a video of his investigation into x class safety film capacitor failures.


This article written by Dennis M. Zogbi, Paumanok Inc., published by TTI MarketEYE, discusses aluminum electrolytic capacitor supply chain and lead time considerations in June 2022.


Vladimir Azbel published article discussing prediction of tantalum capacitor reliability by anode acceptability evaluation. This evaluation aim to improve yield and cost by early stage identification of suspicious parts and improve the capacitor reliability especially for mission critical applications.


In this application note, Würth Elektronik deals in detail with blocking capacitors, which filter out higher frequencies from the signal path by deriving RF signals superimposing a DC current against ground.


Paumanok Publications Industrial Market Research has released the 2022 version of "Capacitors: World Markets, Technologies & Opportunities: 2022-2027 ISBN # 0-929717-02-3 (2022)." 


Empower Semiconductor, the world leader in Integrated Voltage Regulators (IVR), has announced that it has expanded its E-CAP™ family of silicon capacitors with new technologies that offer further breakthroughs in density (up to 1.1µF/mm2) and performance. 


Capacitech's flexible cable-based supercapacitors (CBC) are capable of being integrated into cables that deliver power into AR/VR headset and improve its lifetime. Pairing the CBC and energy harvesting technology offers a pathway to extend AR and VR runtimes to meet the needs of today and tomorrow.


IMEC, a world-leading research and innovation hub in nanoelectronics and digital technologies, presented at the 2022 IEEE International Interconnect Technology Conference (IITC 2022) options to reduce the metal line resistance at tight metal pitches, mitigating the resistance / capacitance (RC) increase of future interconnects using direct metal patterning.


Global Advanced Metals (GAM) blog note discusses importance of tantalum element as a material linked closely with electronic industry that meets challenging requirement for the next generation devices. Tantalum is used as the core material for tantalum capacitors as well as in the semiconductor technologies and alloy additives.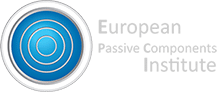 Copyright © 2022 European Passive Components Institute, All rights reserved.