MONTHLY NEWSLETTER



RESISTORS NEWS
This Vishay webinar is introducing resistors for EVs and other automotive applications. It discusses the development of the electric vehicle market, target applications, and basic resistor functions.


TDK Corporation presents the new EPCOS B72314S2* series (AdvanceD S14 Compact) of leaded disk varistors.


IMEC, a world-leading research and innovation hub in nanoelectronics and digital technologies, presented at the 2022 IEEE International Interconnect Technology Conference (IITC 2022) options to reduce the metal line resistance at tight metal pitches, mitigating the resistance / capacitance (RC) increase of future interconnects using direct metal patterning.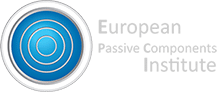 Copyright © 2022 European Passive Components Institute, All rights reserved.