MONTHLY NEWSLETTER



AUTOMOTIVE PASSIVE COMPONENTS
TDK blog article discusses use of power inductors in the electrification of cars including ADAS and EVs.


Snap ferrites have helped establish Würth Elektronik's renown as an EMC specialist. Now the manufacturer is launching another line of retrofittable interference suppression solutions with AEC-Q200 qualification, as required for the automotive industry.


UK-based Innervated Vehicle Engineering (IVe) is dedicated to enabling sustainable zero-emission freight by developing a hydrogen-powered van without compromising on the range or payload capacity. Skeleton's supercapacitors support the transient power demand and recuperation of braking energy in this innovative van design.


MLCC capacitor market development indicates that the end is near for the inventory correction period in the Chinese spot market. Despite persistence of weak demand, decline in prices of consumer-spec MLCCs has eased during 4Q22 according to Trendforce report.


Murata's latest chip ferrite beads first to deliver high-current and high-frequency(1GHz) noise suppression in automotive systems.


Bourns Magnetics Product Line is introducing the model SRR1050HA series automotive shielded power inductors.


A precipitous drop in sales sentiment for semiconductors dragged the overall component sentiment index down in October 2022 despite modest improvements in the Electro-Mechanical and Passive Component Indices according to ECIA survey on North American electronic component sales.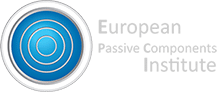 Copyright © 2022 European Passive Components Institute, All rights reserved.