MONTHLY NEWSLETTER



RESISTORS NEWS
Knowles Precision Devices Blog article opens up discussion whether COTS components are ready for space use.


The latest DMASS reports Q3 2022 growth of 44.3% in semiconductors and 14.8% in interconnect, passive and electromechanical components. Selective availability problems remain, future looks increasingly unpredictable.    


While incoming orders continue to normalize, sales of components distributors (according to FBDi e.V.) benefit from a strong summer quarter with 44% growth. Inflation and the weak euro contribute to surge.


A precipitous drop in sales sentiment for semiconductors dragged the overall component sentiment index down in October 2022 despite modest improvements in the Electro-Mechanical and Passive Component Indices according to ECIA survey on North American electronic component sales.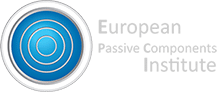 Copyright © 2022 European Passive Components Institute, All rights reserved.