MONTHLY NEWSLETTER



AUTOMOTIVE PASSIVE COMPONENTS
Live 25th Annual Components for Military & Space Electronics Conference CMSE 2022, April 26-28 2022 at Four Points by Sheraton (LAX), Los Angeles, California registration is now open! Call for presentations deadline extended to January 15, 2022.


Year 2021 brought number of challenges within the semiconductor industry and components supply chain challenges. Murray Slovick summarizes the trend and looking ahead for 2022 component market in his article published by TTI Market Eye.


Murata Manufacturing Co., Ltd. has developed highest capacitance 1206 size 16V automotive grade multilayer ceramic capacitor (MLCC).


TDK Corporation has extended its range of bipolar DC high-voltage contactors to include the new HVC 43 (B88269X3**0C011) series.


Ruggedized electrical double-layer energy storage Vishay capacitors received AspenCore World Electronics Achievement Award.


Advanced features make Model SM453229A-381N7Y 10/100/1000 Base-T Chip LAN Transformer ideal for EMI suppression and Ethernet-based applications.


General Motors (GM) is taking another major step forward in creating a strong, sustainable and scalable supply chain for electric vehicles. Today, VAC and GM announced plans for VAC to build a plant in the U.S. that will manufacture permanent magnets for the electric motors used in the GMC HUMMER EV, Cadillac LYRIQ, Chevrolet Silverado EV and more than a dozen other models using GM's Ultium Platform. The new plant would plan to use locally sourced raw materials.


In e-mobility, the temperature of all system units needs to be constantly monitored. The high currents result in losses with a corresponding generation of heat arising, in particular, at contacts. TDK has now developed a special-purpose high-voltage resistant temperature sensor for connectors.


In this webinar, YAGEO Group's Samuel Accardo (Field Application Engineer) explains the features and applications of new KEMET products launched from October to December (Q4) 2021. New products include SCR-XV and SCT-XV common mode chokes, KeMOD HV capacitor module, and more!


Murata has co-developed a new generation of RFID modules with Michelin that are embedded into tires. The robust passive RFID tags require no external power supply and will continue to operate while being driven on for extremely high mileages.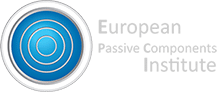 Copyright © 2022 European Passive Components Institute, All rights reserved.