MONTHLY NEWSLETTER



MARKET & SUPPLY CHAIN PASSIVE COMPONENTS NEWS
Samsung Electro-Mechanics announced on December 7 that it had appointed Chang Duckhyun, Executive Vice President of Samsung Electronics, as the new CEO.


Year 2021 brought number of challenges within the semiconductor industry and components supply chain challenges. Murray Slovick summarizes the trend and looking ahead for 2022 component market in his article published by TTI Market Eye.


Philippine Manufacturing Co. of Murata, Inc., will be switching all electricity consumed at the plant to renewable energy from January 1, 2022.


The YAGEO group is pleased to announce completion of the Chilisin Electronics Corporation acquisition. The acquisition is expected to be finalized on January 5th, 2022.


BorgWarner is strengthening its inverter capabilities and offerings through an exclusive licensing agreement with PolyCharge America, Inc., a startup company formed to deliver disruptive capacitor products.


Denis Zogbi, Paumanok Inc. discusses high reliability passive components trends and market in his recent article published by TTI Market Eye.


Vishay Intertechnology announced purchase agreement to acquire Barry Industries by December 31, 2021.


Ruggedized electrical double-layer energy storage Vishay capacitors received AspenCore World Electronics Achievement Award.


General Motors (GM) is taking another major step forward in creating a strong, sustainable and scalable supply chain for electric vehicles. Today, VAC and GM announced plans for VAC to build a plant in the U.S. that will manufacture permanent magnets for the electric motors used in the GMC HUMMER EV, Cadillac LYRIQ, Chevrolet Silverado EV and more than a dozen other models using GM's Ultium Platform. The new plant would plan to use locally sourced raw materials.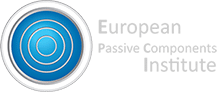 Copyright © 2022 European Passive Components Institute, All rights reserved.