MONTHLY NEWSLETTER



RESISTORS NEWS
Live 25th Annual Components for Military & Space Electronics Conference CMSE 2022, April 26-28 2022 at Four Points by Sheraton (LAX), Los Angeles, California registration is now open! Call for presentations deadline extended to January 15, 2022.


High efficiency in consumer electronics has become increasingly important. This indicates lower resistance values on current sense resistors for battery and power management for portable electronics.


Year 2021 brought number of challenges within the semiconductor industry and components supply chain challenges. Murray Slovick summarizes the trend and looking ahead for 2022 component market in his article published by TTI Market Eye.


Denis Zogbi, Paumanok Inc. discusses high reliability passive components trends and market in his recent article published by TTI Market Eye.


Hardware electronic designers can use a conventional fuse, or they can use a fusible resistor to protect their circuits. What will work best in the specific application?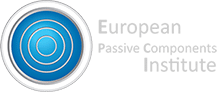 Copyright © 2022 European Passive Components Institute, All rights reserved.