MONTHLY NEWSLETTER



CAPACITORS NEWS
Impact of MLCC DC BIAS has been discussed in-depth in recent articles High CV MLCC DC BIAS and AGEING Capacitance Loss Explained, but how to simulate MLCC DC BIAS Capacitance Drop with LTSpice software? Reiner Bidenbach, Analog Devices field applications engineer propose a solution in his article published by Evertiq.


Samsung Electro-Mechanics, Samwha Capacitor, Amotech, and Avatec; Korean MLCC manufactures aim to grow market share.


Taiwan-based aluminum electrolytic capacitors makers (including Apaq Technology, Lelon Electronics, and Taiwan Chinsan Electronic) are poised to enjoy a particularly strong first quarter of 2022 despite tight supply of upstream materials, according to industry sources.


High voltage ceramic capacitors for electric vehicles applications are discussed in a technical paper written by Jeff Lee, KYOCERA AVX Components Corporation.


Exxelia, a leading designer and manufacturer of high-performance passive components and sub-systems, announces that it has completed the majority acquisition of Alcon Electronics on December 29th, 2021.


Multilayer ceramic capacitor (MLCC) manufacturer Murata Manufacturing Co's suspended some production lines at a key plant in Japan to fight a COVID-19 cluster infection. Impact to the MLCC supply chain is expected as limited at present stage due to usually weaker demand in low first quarter season.


The TDK system reuses PET films successfully directly within the MLCC manufacturing process, which are normally thermal-recycled or incinerated. Increases the use of recycled PET film to 20% in practical application.


Paumanok Publications, Inc. Industrial Market Research has announced the publication of "High Voltage MLCC: World Markets, Technologies & Opportunities: 2022-2027 which analyzes the global market for multilayered ceramic chip capacitors for use in high voltage circuits (300 Volts to 100 kV). 


Peak Nano Films, a U.S.-based nanotechnology company, commissioned a cast nanolayered innovative capacitor films line for processing a breakthrough dielectric film for capacitor applications.


Distributors expect sales growth will continue in 2022 according to Electronics-Sourcing article, but acknowledge that growth will not be as robust as last year. Some predict mid-to-high single-digit growth, while others say double-digit growth is possible because durable demand and tighter-than-normal supply conditions will continue in 2022.


Rheinmetall sets up joint venture with US specialist PolyCharge America, Inc. to produce, develop and market DC-link capacitors for e-mobility and green energy applications in Europe.


This article offers a glimpse into the passive components market for industrial end-use segment prepared by Dennis M.Zogbi, Paumanok Inc. and published by TTI Market Eye.


The results of the December 2021 ECST survey delivered a pleasant surprise. Measurement of actual sales sentiment for December outperformed the sales outlook for December from the prior survey by a wide margin according to the ECIA's Electronic Component Sales Trend (ECST) December and Q4 2021 Surveys summarized by Dale Ford, Chief Analyst.


Skeleton Technologies is very pleased to welcome Dr. Linus Froböse as new Chief Operating Officer.


Paumanok has released its December 2021 Monthly and Year End Report on the Global Passive Electronic Component and related raw material markets.


Smoltek Nanotech Holding AB ("Smoltek") announces that the evaluation agreement that the company signed in April 2020 with a large manufacturer of electronic components has been extended further until the end of February 2022.


Today, elevators are commonly found in multi-story buildings. Modern drives and efficient inverters significantly reduce operating costs compared to old systems. However, old systems convert excess energy into heat through brake resistors only, instead of recycling it by energy recuperation using advantage of hybrid energy storage elevator systems.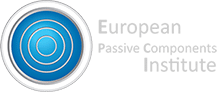 Copyright © 2022 European Passive Components Institute, All rights reserved.