MONTHLY NEWSLETTER



INDUSTRIAL PASSIVE COMPONENTS
Panasonic Industry releases automotive high current capable metal composite power inductor in 15.6 mm square size.


Vishay precision Automotive Grade MC series of thin film chip resistors now feature an extended range of resistance values in the 0402, 0603, and 0805 case sizes.


The new releases save space and reduce costs with higher resistance values in smaller case sizes.


Taiwan-based aluminum electrolytic capacitors makers (including Apaq Technology, Lelon Electronics, and Taiwan Chinsan Electronic) are poised to enjoy a particularly strong first quarter of 2022 despite tight supply of upstream materials, according to industry sources.


TDK Corporation presents the new EPCOS EP 6 cores B78416A* series of compact transformers for ultrasonic devices.


Exxelia, a leading designer and manufacturer of high-performance passive components and sub-systems, announces that it has completed the majority acquisition of Alcon Electronics on December 29th, 2021.


KOA's new RS73-series are ESD transient tolerant high precision and high reliability resistors using thick film technology.


Paumanok Publications, Inc. Industrial Market Research has announced the publication of "High Voltage MLCC: World Markets, Technologies & Opportunities: 2022-2027 which analyzes the global market for multilayered ceramic chip capacitors for use in high voltage circuits (300 Volts to 100 kV). 


Sumida developed 0603 and 0805 small and low profile high frequency inductors that achieves high current and high frequency.


Peak Nano Films, a U.S.-based nanotechnology company, commissioned a cast nanolayered innovative capacitor films line for processing a breakthrough dielectric film for capacitor applications.


Distributors expect sales growth will continue in 2022 according to Electronics-Sourcing article, but acknowledge that growth will not be as robust as last year. Some predict mid-to-high single-digit growth, while others say double-digit growth is possible because durable demand and tighter-than-normal supply conditions will continue in 2022.


Rheinmetall sets up joint venture with US specialist PolyCharge America, Inc. to produce, develop and market DC-link capacitors for e-mobility and green energy applications in Europe.


This article offers a glimpse into the passive components market for industrial end-use segment prepared by Dennis M.Zogbi, Paumanok Inc. and published by TTI Market Eye.


Today, elevators are commonly found in multi-story buildings. Modern drives and efficient inverters significantly reduce operating costs compared to old systems. However, old systems convert excess energy into heat through brake resistors only, instead of recycling it by energy recuperation using advantage of hybrid energy storage elevator systems.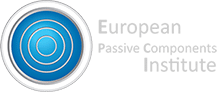 Copyright © 2022 European Passive Components Institute, All rights reserved.