MONTHLY NEWSLETTER



MARKET & SUPPLY CHAIN PASSIVE COMPONENTS NEWS
Missy Hall, Vice President, New Market Development for Digi-Key Electronics discusses benefits of partnership with distributors to overcome B2B market challenges.


Samsung Electro-Mechanics, Samwha Capacitor, Amotech, and Avatec; Korean MLCC manufactures aim to grow market share.


Würth Elektronik launched new environmental protection campaign "One Sample Order = One Tree Planted" to improve sustainability and care for the environment.


Taiwan-based aluminum electrolytic capacitors makers (including Apaq Technology, Lelon Electronics, and Taiwan Chinsan Electronic) are poised to enjoy a particularly strong first quarter of 2022 despite tight supply of upstream materials, according to industry sources.


Exxelia, a leading designer and manufacturer of high-performance passive components and sub-systems, announces that it has completed the majority acquisition of Alcon Electronics on December 29th, 2021.


Multilayer ceramic capacitor (MLCC) manufacturer Murata Manufacturing Co's suspended some production lines at a key plant in Japan to fight a COVID-19 cluster infection. Impact to the MLCC supply chain is expected as limited at present stage due to usually weaker demand in low first quarter season.


Paumanok Publications, Inc. Industrial Market Research has announced the publication of "High Voltage MLCC: World Markets, Technologies & Opportunities: 2022-2027 which analyzes the global market for multilayered ceramic chip capacitors for use in high voltage circuits (300 Volts to 100 kV). 


Distributors expect sales growth will continue in 2022 according to Electronics-Sourcing article, but acknowledge that growth will not be as robust as last year. Some predict mid-to-high single-digit growth, while others say double-digit growth is possible because durable demand and tighter-than-normal supply conditions will continue in 2022.


Rheinmetall sets up joint venture with US specialist PolyCharge America, Inc. to produce, develop and market DC-link capacitors for e-mobility and green energy applications in Europe.


Digi-Key Partners with CalcuQuote to Integrate Quote API and Allow Customers an Easier Path to Securing Pricing for 30 Days.


This article offers a glimpse into the passive components market for industrial end-use segment prepared by Dennis M.Zogbi, Paumanok Inc. and published by TTI Market Eye.


The results of the December 2021 ECST survey delivered a pleasant surprise. Measurement of actual sales sentiment for December outperformed the sales outlook for December from the prior survey by a wide margin according to the ECIA's Electronic Component Sales Trend (ECST) December and Q4 2021 Surveys summarized by Dale Ford, Chief Analyst.


Skeleton Technologies is very pleased to welcome Dr. Linus Froböse as new Chief Operating Officer.


Digi-Key Electronics, which offers the world's largest selection of electronic components in stock for immediate shipment, announced that it significantly expanded its portfolio in 2021 by adding more than 500 new suppliers across their core business, Digi-Key Marketplace and Fulfilled by Digi-Key program. They also added more than 125,000 new SKUs to their core business unit in 2021.


Paumanok has released its December 2021 Monthly and Year End Report on the Global Passive Electronic Component and related raw material markets.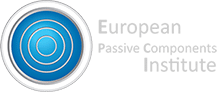 Copyright © 2022 European Passive Components Institute, All rights reserved.