MONTHLY NEWSLETTER



MARKET & SUPPLY CHAIN PASSIVE COMPONENTS NEWS
The impacts of Russia's Invasion of Ukraine raise component supply concerns.


Michael Kennedy, vice president of global accounts at TTI, Inc. in his article published by TTI Market Eye explains role of distributors to support EMS in managing components across the board.


Murata Manufacturing Co., Ltd announced today that its U.S. subsidiary Murata Electronics North America, Inc. made an agreement with Resonant Inc. a leading company in FR filter design, to acquire Resonant and concluded the merger agreement on February 15, 2022.


Würth Elektronik is a partner of UnternehmerTUM MakerSpace GmbH, supporter of the largest start-up and innovation center in Europe.


European Semiconductor Distribution DMASS 2021 reports Q4 growth of 39.4% in semiconductors and 39.5% in interconnect, passive and electromechanical components and ended 2021 in total at new record sales levels. Shortages will continue well into 2022.


Siberia is the largest natural mining operation for palladium and nickel, MLCC electrode metals and whose supply chain is threatened by current tensions in Europe. Dennis Zogbi, Paumanok Inc. discusses How the Supply Chain Is Reacting to Eastern European Tensions in his article published by TTI Market Eye.


The results from ECIA's January 2022 electronic component sales survey shows a solid signs to the new year towards stabilization of the component market.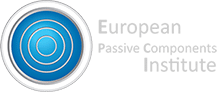 Copyright © 2022 European Passive Components Institute, All rights reserved.