MONTHLY NEWSLETTER



CAPACITORS NEWS
Panasonic Corporation releases the KX Series SP-Cap® conductive polymer aluminum electrolytic capacitors with industry's longest 5,500 hours of endurance life time.


Nitrogen-enriched graphene material developed by researchers from CATRIN Regional Centre of Advanced Technologies and Materials (RCPTM), Olomouc, Czech Republic is proving to be a very promising electrode material for use in supercapacitors that yield in record high both energy and power density levels.


Murata three-terminal MLCC capacitors attains industry-leading 4.3 µF capacitance in a compact 0402 inch package to address space-restricted automotive deployments.


Michael Kennedy, vice president of global accounts at TTI, Inc. in his article published by TTI Market Eye explains role of distributors to support EMS in managing components across the board.


Engineers at UC Berkeley have developed a new technique for making stretchable flexible electronics - wearable sensors and supercapacitors - that enables medical researchers to prototype test new designs much faster and at a far lower cost than existing methods.


Group of researchers from Cornell University, US propose a new lead-free antiferroelectric dielectric material made from bismuth, iron and oxygen as a suitable candidate for next generation of high energy capacitors.


The new KYOCERA AVX TWA-Y series of high-temperature wet tantalum capacitors now offer the world's highest CV/cc at 200°C at 125V.


In a paper published in the journal Nanoscale, the research team shows how a high energy supercapacitor can be efficiently manufactured into a high-performance and low-cost power storage device that can be easily integrated into IoT applications such as footwear, clothing, and accessories.


Siberia is the largest natural mining operation for palladium and nickel, MLCC electrode metals and whose supply chain is threatened by current tensions in Europe. Dennis Zogbi, Paumanok Inc. discusses How the Supply Chain Is Reacting to Eastern European Tensions in his article published by TTI Market Eye.


Passive electronic components are in general not considered as sensitive to radiation. However is this a true also for latest technologies and materials ? doEEEt published results of radiation hardness evaluation of tantalum polymer capacitors.


Supercapacitor balancing system is required to avoid overloading of individual supercapacitor cell in series connection. Würth Elektronik technical article written by René Kalbitz explains some theoretical background of supercapacitor balancing methods and verify it is effectiveness in practical measurement and comparison. Published under Würth Elektronik permission.


Design of maintenance-free battery-less microcontrollers enabled by tantalum capacitors and supercapacitors are discussed in a technical paper written by Ron Demcko, Daniel West and Ashley Stanziola, KYOCERA AVX Components Corporation.


CSAM testing can quickly identify voids and delamination in structures like MLCC ceramic capacitors. Knowles Precision Devices now offers 100% or partial sample scale non-destructive CSAM reliability inspection of its high reliability MLCC capacitors according to their blog post.


Würth Elektronik hosts the virtual "WE meet @ digital days 2022" conference - A four-day-long event: profound electronics expertise for developers.


Modern EV powertrains require effective safety protection solutions. Safety capacitors are important part of the circuit protection designs. Murata product engineers for capacitors Rina Fujiwara and Christian Merkel introduce Murata safety ceramic capacitor solutions and compare its features in this article.


Driverless transport vehicles (Automated Guided Vehicles, abbr. AGV) are often already an integral part of operational processes and transport usually completely autonomous loads of all kinds. Technical memo written by Alexander Schedlock, Jianghai Europe Electronic Components GmbH provides brief introduction into benefits of hybrid lithium-ion capacitors (LiC) supercapacitor-battery energy storage power system for those vehicles.


Time-dependent capacitance drift of X7R MLCCs under exposure to a constant DC Bias Voltage is one of electronic hardware designers concerns. Vishay publishes its comparative white paper study on this subject.


The results from ECIA's January 2022 electronic component sales survey shows a solid signs to the new year towards stabilization of the component market.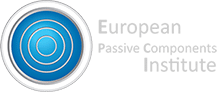 Copyright © 2022 European Passive Components Institute, All rights reserved.