MONTHLY NEWSLETTER



INDUCTORS NEWS
Panasonic Industry commercialize a small, robust power Inductor 4 mm by 4 mm size for automotive use. High resistance to vibrations and a redundant structure offer improved connection reliability.


Panasonic Industry releases automotive high current capable metal composite power inductor in 15.6 mm square size.


TDK Corporation presents the new EPCOS EP 6 cores B78416A* series of compact transformers for ultrasonic devices.


Sumida developed 0603 and 0805 small and low profile high frequency inductors that achieves high current and high frequency.


Distributors expect sales growth will continue in 2022 according to Electronics-Sourcing article, but acknowledge that growth will not be as robust as last year. Some predict mid-to-high single-digit growth, while others say double-digit growth is possible because durable demand and tighter-than-normal supply conditions will continue in 2022.


TT Electronics launches HPDC series of high power density chip resistors for high continuous and momentary load applications. New thick film chips on aluminium nitride (AlN) offer power circuit designers more than three times the standard power ratings for a given chip footprint.


Panasonic commercializes a surface mounted automotive power inductor capable of passing large currents.


This article offers a glimpse into the passive components market for industrial end-use segment prepared by Dennis M.Zogbi, Paumanok Inc. and published by TTI Market Eye.


The results of the December 2021 ECST survey delivered a pleasant surprise. Measurement of actual sales sentiment for December outperformed the sales outlook for December from the prior survey by a wide margin according to the ECIA's Electronic Component Sales Trend (ECST) December and Q4 2021 Surveys summarized by Dale Ford, Chief Analyst.


Paumanok has released its December 2021 Monthly and Year End Report on the Global Passive Electronic Component and related raw material markets.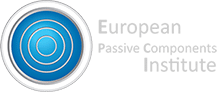 Copyright © 2022 European Passive Components Institute, All rights reserved.