MONTHLY NEWSLETTER



MEDICAL PASSIVE COMPONENTS
Vishay precision Automotive Grade MC series of thin film chip resistors now feature an extended range of resistance values in the 0402, 0603, and 0805 case sizes.


The new releases save space and reduce costs with higher resistance values in smaller case sizes.


TDK Corporation presents the new EPCOS EP 6 cores B78416A* series of compact transformers for ultrasonic devices.


Exxelia, a leading designer and manufacturer of high-performance passive components and sub-systems, announces that it has completed the majority acquisition of Alcon Electronics on December 29th, 2021.


Paumanok Publications, Inc. Industrial Market Research has announced the publication of "High Voltage MLCC: World Markets, Technologies & Opportunities: 2022-2027 which analyzes the global market for multilayered ceramic chip capacitors for use in high voltage circuits (300 Volts to 100 kV). 


Electroninks expands line of particle-free conductive inks with new gold and platinum formulations. Broader selection of metals fuels innovation in product development and provides greater flexibility in manufacturing.


Distributors expect sales growth will continue in 2022 according to Electronics-Sourcing article, but acknowledge that growth will not be as robust as last year. Some predict mid-to-high single-digit growth, while others say double-digit growth is possible because durable demand and tighter-than-normal supply conditions will continue in 2022.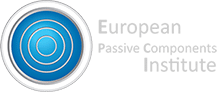 Copyright © 2022 European Passive Components Institute, All rights reserved.