Engineers at UC Berkeley have developed a new technique for making stretchable flexible electronics - wearable sensors and supercapacitors - that enables medical researchers to prototype test new designs much faster and at a far lower cost than existing methods.


Group of researchers from Cornell University, US propose a new lead-free antiferroelectric dielectric material made from bismuth, iron and oxygen as a suitable candidate for next generation of high energy capacitors.


The results from ECIA's January 2022 electronic component sales survey shows a solid signs to the new year towards stabilization of the component market.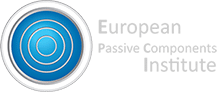 Copyright © 2022 European Passive Components Institute, All rights reserved.