Texas Instruments (TI) releases buck regulators with integrated capacitors to suppress EMI and save board space.


Euroquartz imagines a near future where the frequency sector experiences a significant reset, leading to the formation of new supply chains.


The results of the February 2022 Electronic Component Sales Trend Survey (ECST) reported by ECIA delivered a positive upside from expectations measured in the January Survey.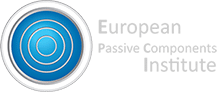 Copyright © 2022 European Passive Components Institute, All rights reserved.