MONTHLY NEWSLETTER



AUTOMOTIVE PASSIVE COMPONENTS
In this Würth Elektronik webinar Pablo Castillo & Carlos Farnos introduce high current flat wire inductors for automotive electrical car applications.


Bourns Magnetics product line is introducing the new automotive AEC-Q200 compliant model SRN3030HA, SRN4030HA and SRN5030HA series high temperature semi-shielded power inductors.


Würth Elektronik presents automotive SMD bar core choke WE-CHSA featuring high current inductance with excellent saturation behavior.


Murata three-terminal MLCC capacitors attains industry-leading 4.3 µF capacitance in a compact 0402 inch package to address space-restricted automotive deployments.


TDK Corporation has developed the KCZ1210DH series common-mode filters for automotive applications. This series provides a noise control function for high-speed differential transmission signal lines for automobiles and is available in 1210 case size (1.25 x 1.0 x 0.5 mm).


Vishay releases new commercial and automotive grade IHLE® low profile, E-field shielded high current inductors.


Bourns Magnetics is introducing the new automotive grade model SRP1038WA and SRP1265WA series of robust high current shielded power inductors.


TT Electronics extends automotive AEC-Q200-certified current sense resistors portfolio with launch of SMT Kelvin shunt resistors. The new LRMAP4026 metal alloy power resistors offer true four-terminal connection for accurate sub-milliohm current sensing applications.


Murata published an interview with Norio Nakajima, President of Murata Manufacturing Co., Ltd., introducing Murata's vision in anticipation of the arrival of a super-smart society and the ways in which Murata components will contribute to the creation of a sustainable society.


Murata Manufacturing Co., Ltd. has newly commercialized the noise suppression SMD 0805/2012 common mode choke coil DLW21SH_HQ2 Series, which are suitable for use with high-speed interfaces used in automotive applications such as LVDS*, USB, and HDMI.


Gowanda Electronics introduces SMP0603 robust ceramic core chip inductors for power & RF applications ideal for Test & Measurement, Industrial, Medical, Control & Automotive Sectors.


Group of researchers from Cornell University, US propose a new lead-free antiferroelectric dielectric material made from bismuth, iron and oxygen as a suitable candidate for next generation of high energy capacitors.


Vishay Intertechnology releases AEC-Q200 automotive qualified haptic feedback actuator that offers high force density, HD capability, and compact size. The customizable device features a compact, two-piece construction, 12 V operation, and temperature range to +105 °C for rugged automotive environments.


Würth Elektronik hosts the virtual "WE meet @ digital days 2022" conference - A four-day-long event: profound electronics expertise for developers.


Modern EV powertrains require effective safety protection solutions. Safety capacitors are important part of the circuit protection designs. Murata product engineers for capacitors Rina Fujiwara and Christian Merkel introduce Murata safety ceramic capacitor solutions and compare its features in this article.


Driverless transport vehicles (Automated Guided Vehicles, abbr. AGV) are often already an integral part of operational processes and transport usually completely autonomous loads of all kinds. Technical memo written by Alexander Schedlock, Jianghai Europe Electronic Components GmbH provides brief introduction into benefits of hybrid lithium-ion capacitors (LiC) supercapacitor-battery energy storage power system for those vehicles.


The results from ECIA's January 2022 electronic component sales survey shows a solid signs to the new year towards stabilization of the component market.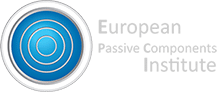 Copyright © 2022 European Passive Components Institute, All rights reserved.