MONTHLY NEWSLETTER



RESISTORS NEWS
TT Electronics extends automotive AEC-Q200-certified current sense resistors portfolio with launch of SMT Kelvin shunt resistors. The new LRMAP4026 metal alloy power resistors offer true four-terminal connection for accurate sub-milliohm current sensing applications.


Stackpole Electronics Inc. releases RMEF series general purpose lead-free thick film chip resistors 100% RoHS compliant without exemption.


This video by Vishay Intertechnology takes a look at the benefits for integrating Nickel Chromium (NiCr) and Tantalum Nitride (TaN) resistors into thin film substrates over adding discrete resistors.


Smiths Interconnect's SMD resistors with outrigger heat sink increase power handling capabilities. The company announces addition of its CXH Surface Mount Outrigger Resistors and Terminations to its SpaceNXT HC Series of fixed and temperature variable attenuators.


The results from ECIA's January 2022 electronic component sales survey shows a solid signs to the new year towards stabilization of the component market.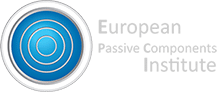 Copyright © 2022 European Passive Components Institute, All rights reserved.