MONTHLY NEWSLETTER



MEDICAL PASSIVE COMPONENTS
Texas Instruments (TI) releases buck regulators with integrated capacitors to suppress EMI and save board space.


Bourns announces two new AEC-Q200 compliant automotive grade SMD fuse families.


TT Electronics adds space-saving compact potentiometers and encoders to its variable resistor portfolio for professional audio, industrial, and medical applications.


How does the wireless power transfer work? Würth Elektronik's webinar provides basic introduction into this topic including practical application examples.


Bourns Magnetics Product Line is introducing the new AEC-Q200 automotive compliant model SRP2010DPA series high current shielded power inductors with a compact and low profile design and a 1 mm maximum height.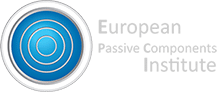 Copyright © 2022 European Passive Components Institute, All rights reserved.