MONTHLY NEWSLETTER



AEROSPACE & DEFENSE PASSIVE COMPONENTS
Vishay Intertechnology, Inc. introduced a new miniature position sensor with a small 12.7 mm outer diameter that delivers higher accuracy and resolution than competing devices in the same size while offering increased reliability and durability for the harsh operating environments of military and industrial applications.


The article written by Dennis M. Zogbi, Paumanok Inc and published by TTI Market Eye discuss impact of Russia-Ukraine war to materials and passive electronic components supply chain.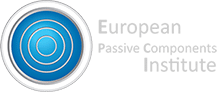 Copyright © 2022 European Passive Components Institute, All rights reserved.