MONTHLY NEWSLETTER



MARKET & SUPPLY CHAIN PASSIVE COMPONENTS NEWS
Robbie Paul and Josh Mickolio, Digi-Key Electronics discus trends in fast growing future electronic application segment - technology, connections, components and sensors that will be required by smart homes.


Electronic component sales expectations for March and April 2022 have softened compared with previous months, according to the ECIA, as global economic concerns and inflationary pressures increase.


Littelfuse, an industrial technology manufacturing company empowering a sustainable, connected, and safer world, announced it has entered into a definitive agreement with an affiliate of Sun Capital Partners, Inc. to acquire C&K Switches at an enterprise value of $540 million.


The article written by Dennis M. Zogbi, Paumanok Inc and published by TTI Market Eye discuss impact of Russia-Ukraine war to materials and passive electronic components supply chain.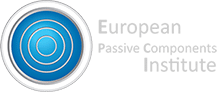 Copyright © 2022 European Passive Components Institute, All rights reserved.