MONTHLY NEWSLETTER



CAPACITORS NEWS
NIC Components Corp. is pleased to announce the expansion of the popular NMC-H series of SMD surface mount ceramic chip MLCC capacitors featuring voltage ratings from 200V to 5000V in NPO and X7R TCCs.


ELOHIM, a South Korean high-tech silicon capacitor semiconductor R&D company, has partnered with a global company to develop an ultra-small size, high-density silicon capacitor for 5G applications. The company plans to use 5G smart devices as a starting point to expand its application areas to autonomous driving and artificial intelligence.


VINATech VPC hybrid supercapacitors replace batteries in new, eco-friendly Samsung TV remote.


For electrically powered automotive vehicles, energy storage is one of the biggest challenges. Can supercapacitors become a sustainable alternative to batteries in electrical vehicles ?


TDK Corporation presents a new series of EPCOS MKP-Y2 film capacitors for interference suppression at high-temperature requirements.


The article written by Dennis M. Zogbi, Paumanok Inc and published by TTI Market Eye discuss impact of Russia-Ukraine war to materials and passive electronic components supply chain.


YAGEO expanded the 01005 commercial high-frequency grade MLCC product range and capacity for X7R, X5R, and NPO to meet the demand for miniaturization of components in end electronic devices.


As an environmentally friendly alternative to classic combustion engines, electric and hybrid drives in buses represent today's e-mobility solution. These systems rely on classic, electro-chemical batteries as storage device for the electric drive energy. Technical memo written by Alexander Schedlock, Jianghai Europe Electronic Components GmbH provides brief introduction into benefits of hybrid lithium-ion capacitors (LiC) supercapacitor-battery energy storage power system for capacitor driven electrical bus.


This article written by Dennis M. Zogbi, Paumanok Inc., published by TTI MarketEYE covers the global market for medical devices as described by the United States Food and Drug Administration (FDA) and the materials and electronic components that support them.


Low ESR equivalent series resistance tantalum capacitors reduce voltage drop during discharge, and increase capacitor ripple current ratings thus improving both performance and efficiency of circuit designs.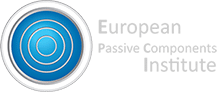 Copyright © 2022 European Passive Components Institute, All rights reserved.