MONTHLY NEWSLETTER



AUTOMOTIVE PASSIVE COMPONENTS
Murata announces the availability of the DFE32CAH_R0 series of high current SMD metal power inductors for high-temperature applications of up to 150 °C for in-vehicle applications featuring major improvements in Isat and RDC specifications.


For electrically powered automotive vehicles, energy storage is one of the biggest challenges. Can supercapacitors become a sustainable alternative to batteries in electrical vehicles ?


Electronic component sales expectations for March and April 2022 have softened compared with previous months, according to the ECIA, as global economic concerns and inflationary pressures increase.


Vishay Intertechnology introduces new R25 values for its automotive grade, glass protected NTC chip thermistors in 0603 and 0805 case sizes.


TDK Corporation presents a new series of EPCOS MKP-Y2 film capacitors for interference suppression at high-temperature requirements.


The article written by Dennis M. Zogbi, Paumanok Inc and published by TTI Market Eye discuss impact of Russia-Ukraine war to materials and passive electronic components supply chain.


As an environmentally friendly alternative to classic combustion engines, electric and hybrid drives in buses represent today's e-mobility solution. These systems rely on classic, electro-chemical batteries as storage device for the electric drive energy. Technical memo written by Alexander Schedlock, Jianghai Europe Electronic Components GmbH provides brief introduction into benefits of hybrid lithium-ion capacitors (LiC) supercapacitor-battery energy storage power system for capacitor driven electrical bus.


Stackpole Inc. releases new addition of four terminal shunt resistors the meet accurate sensing requirements.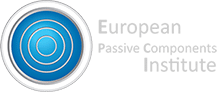 Copyright © 2022 European Passive Components Institute, All rights reserved.