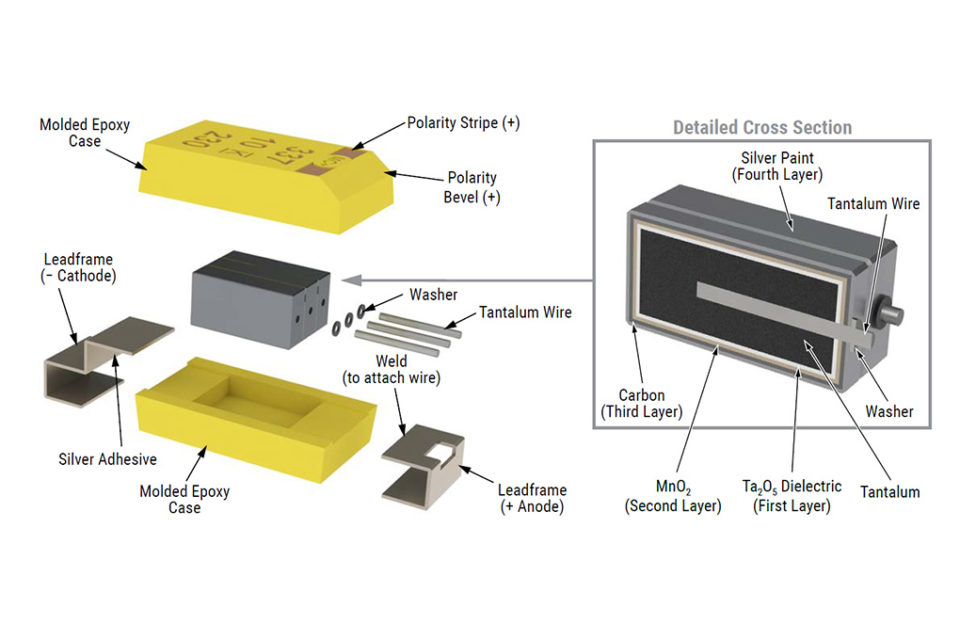 source: KEMET Electronics Portugal, S.A.; ESA SPCD 2018 Symposium
EPCI e-symposium library article
Solid electrolytic tantalum capacitors using conductive polymers as the solid cathode electrolyte have been commercially available since the mid 1990's and continuously adopted by increased demand applications. This cathode system offers numerous advantages over traditional manganese dioxide based solid electrolytic capacitors, including lower ESR (Equivalent Series Resistance), improved surge current resistance, benign failure mode and lower voltage derating requirements.
For the past several years KEMET has worked with European Space Agency support to develop and release to market the T583 Series, as detailed in specification ESCC3012/005. Following the last application requirements KEMET started the development of single digit equivalent series resistance product. This paper presents the latest in line electrical characterization and ETP (Evaluation Test Plan) results.
published by EPCI under approval of ESA SPCD 2018 organizing committee.
78 Views
0
---
---