European Space Agency's  2nd Space Passive Components Days is one of the premier passive components symposium that took place at ESA ESTEC, The Netherlands on 12-14th October 2016. The event attracted 222 attendees from space agencies, prime suppliers, passive component manufacturers, universities, testhouses and distributors. EPCI has become the proud co-sponsor of the event assisting with programme preparation, lecturing of Capacitor Seminar, chairing sessions and facilitating the hot topic interactive panel discussion: Commercial vs COTS+ vs Qualified Components for Space Applications (see the link to download the paper below). 
The 2nd ESA SPCD was a great success per the attendees feedback. It has become the largest symposium solely dedicated to passive components with 222 attendees from 19 countries.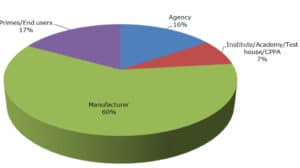 Fig.1 ESA 2nd SPCD attendence structur, source: ESA 
The 41 presentations, 19 posters and 23 exhibition booth were covering much wider passive components portfolio and balanced component types over the 1st SPCD three years ago with about 80% papers on capacitor technologies.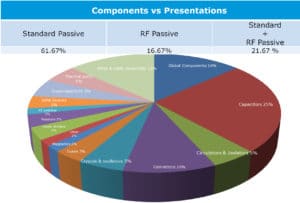 Fig.2. Passive component technologies presentation shares; source: ESA 
Attendees had also a chance to visit one of the courses – ESCC full day Training Course by ESA or Capacitor Seminar lectured by Tomas Zednicek, EPCI. Pre-event ESA site tour then captures participants' interest with a nice overview of the past, current and under preparation key ESA missions.
Space is coming through an important milestone in its history where commercially driven programs almost non-existing ten years ago are currently estimated to be at least the same size as the government raised projects. Strenghtening competition is resulting in a pressure for faster adoption of commercial based components for space missions, not only from the cost point of view, but also for fast adoption of new commercial technologies that may enable new capabilities and new missions. Can the commercial components make it for space ? This was the hot topic of the interactive panel discussion with representatives from ESA, NASA, prime space contractors and passive component manufacturers. EPCI president Tomas Zednicek was honoured to facilitate and chair the panel discussion including one of the key note presentations.
"It is up to the space industry now to pick up the challenge to prepare new policies, specifications, guidelines, expertise based on the long term gained deep & wide space environmental knowledge towards the use of lower cost and "quick to qualify" commercial component solutions…. The lessons learnt are clearly declaring that a blind copy & paste of commercial components into the space applications may be too far risky and costly". … at least this is the conclusion I picked from the discussion, said Tomas Zednicek
The EPCI key note paper "Commercial vs COTS+ vs Qualified Components for Space Environment" is now ready from EPCI downloads or directly here.