source: EPCI, Feb 28th 2017
European Passive Components Institute raised an initiative to support young kids with technical education by distribution of free BBC micro:bits to schools in the Czech Republic. A new foundation fund micro:la has been established by EPCI as a non-governmental, not for profit organisation to collect financial resources and donate students of 7th class (age 11-12) in the Czech Republic with free micro:bits.
What is the BBC micro:bit?
The BBC micro:bit is a pocket-sized codeable computer with motion detection, a built-in compass and Bluetooth technology, which was given free to every child in year 7 or equivalent across the UK in 2016. A collaboration between 29 partners, the BBC micro:bit is the BBC's most ambitious education initiative in 30 years, with an ambition to inspire digital creativity and develop a new generation of tech pioneers.
BBC micro:bit features all sorts of cool creations, from robots to musical instruments – the possibilities are endless. This little device has an awful lot of features, like 25 red LED lights that can flash messages. There are two programmable buttons that can be used to control games or pause and skip songs on a playlist. The BBC micro:bit can detect motion and tell you which direction you're heading in, and it can use a low energy Bluetooth connection to interact with other devices and the Internet!
The micro:bit is an open development board that allows you to run code on it and have access to all of the hardware. The designers enabled debugging so that everyone can really interrogate the system – the more you know about all the bits and pieces that your BBC micro:bit is made of, the more you can hack it and create with it. Anyone can have a go, write code, and see how it would play back on the BBC micro:bit online simulator. Students can get to the editors on a PC, tablet or mobile, at school or on the go. There is also a micro:bit mobile app that lets you send your code to your micro:bit over Bluetooth (without using a USB cable) and more.
more details can be seen at www.microbit.org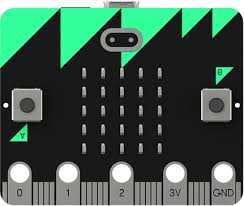 micro:la foundation
Micro:la foundation fund is a non-government, not for profit organisation established in Feb 2017 at Lanskroun, Czech Republic by EPCI with a mission and main activity to support kids' technical education in the Czech Republic by promotion, assistance and donation of the BBC micro:bit to schools free of charge. The side commercial activities will include distribution of BBC micro:bit outside of the prime focus group at schools, development and distribution of accessories, application kits, promotion materials etc.
The BBC micro:bit project in the UK is the winner of Elektra Awards 2016 in the category of education and support. EPCI was the other shortlisted company in the same category invited to the Gala Dinner Elektra Award nomination evening on December 1st, 2016 in London.
"I was curious to learn about the winner in our category", grin Tomas Zednicek, EPCI president, "and I liked the project immediately. It addresses a lot from the current issues of technical education and motivation of small kids to make them think about what they are doing. The current shortage of technically skilled people in Europe is posing a risk of future competitiveness with the other regions. This project is a concrete step with a potential for massive power and immediate effect. Thus, I decided to establish a micro:la foundation to provide free BBC micro:bits to children in Lanskroun, Czech Republic as a pilot run with follow up in the whole Czech Republic." add Zednicek
Micro:la is the first organisation in the Czech Republic that is officially co-operating and co-ordinating its activities with the microbit Foundation, Great Britain and it is included in its ecosystem. Micro:la together with other volunteers is assisting microbid foundation with translation of the website into Czech language, to have a central contact point at microbit.org ready to young people in their native language.
The actual projects, stage and news are available at the micro:la fund web site (Czech language): www.microla.cz
pilot project in Lanskroun, Czech Republic
Lanskroun town occupies a special role in the electronic component industry in the Czech Republic. Despite Lanskroun is a small town of 10thousand people, it has become a centre for passive components for tenth of years, with further recent development of machinery, injection moulding, tooling etc industries in past twenty years. It is more and more difficult to keep technically skilled young people in the region, many of them are staying at large cities after university studies without return to their home territory. The companies in Lanskroun are seeking to invest their next development and production facilities elsewhere due to the skilled labour shortage. The only way forward is to make it attractive to the local kids to get interest in technical education and thus increase the percentage of young people staying in the region. Hardly to find better place for the pilot run of the BBC micro:bit project in the Czech Republic than Lanskroun.
more to learn about the micro:la foundation attitude and the pilot project in English – see the link here.